Flashpoint ZoomLion Manual On-Camera Flash Speedlight...these things are inexpensive and blow away the Canon flashes I used to use.
Flashpoint R1 Receiver for the ZoomLion Flash
Flashpoint R1 trigger.
Manfrotto stand
Speedbox 60 softbox.
I have three of these flashes and I can't reccomend them enough. They no longer sell the R1's becuase the R2's are available. Worth every penny!!!
Flash Havoc
is an EXCELLENT resource for 3rd party light information! Also
Mark Kitaoka
is a good example of a professional that uses the Godox lights.
check out his blog
!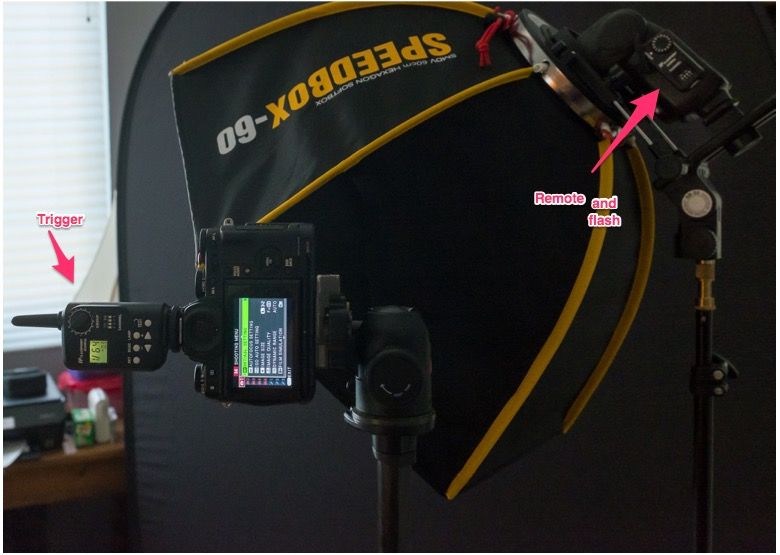 Here is a recent photo of my daughter with a two light setup....well three if you include diffused window light.
One Flashpoint SL-360 StreakLight 360 Watt @ 1/16 shot through a white umbrella right of the camera 45 degree angle. Window light from left. One Adorama Flashpoint LI-ON Zoom at 1/64 zoomed to 50 shot at black background.