The AAN ECU needs to know where the five pistons are at any point in time, i.e. where is TDC? The signal it needs comes from the
G4 Crank Position Sensor
. The G4 is basically a magnet that senses the position of the crank position pin, shown in this photo at the 8 o'clock position.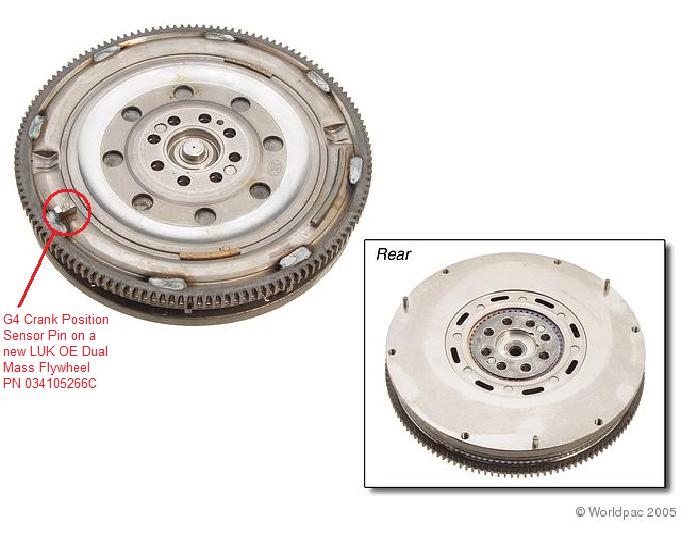 From time to time, people post here about their engine stalling and not restarting. We try to help them with various suggestions, including the
G40 cam position sensor
,
fuel pump
,
fuel pump relay
, etc. Most times our suggestions are correct. But sometimes none of our suggestions work. At that point, the most likely suspect is the pin on the flywheel: for some reason the pin has come off and the G4 is no longer able find TDC. Pulling the starter to find out what is going on will yield this: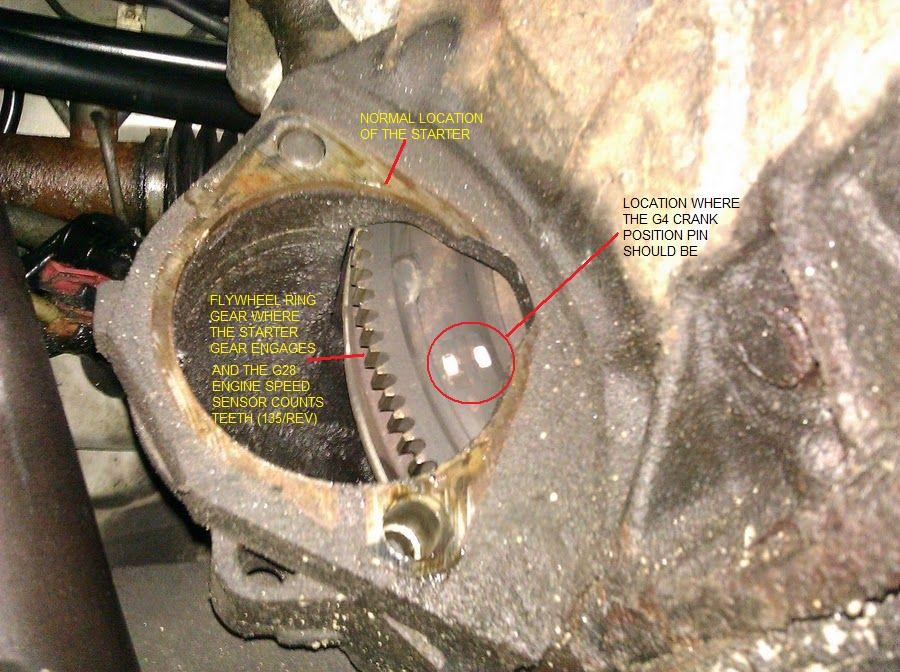 Unlabeled base photo courtesy of Mushasho
If this is the case, you will need to find the missing pin (might be in the bell housing) or make a new one and weld it through the starter hole (which is one place to check the presence/absense of this pin). This post is intended to help you do this job.
Here is what a used flywheel looks like with the pin still in position: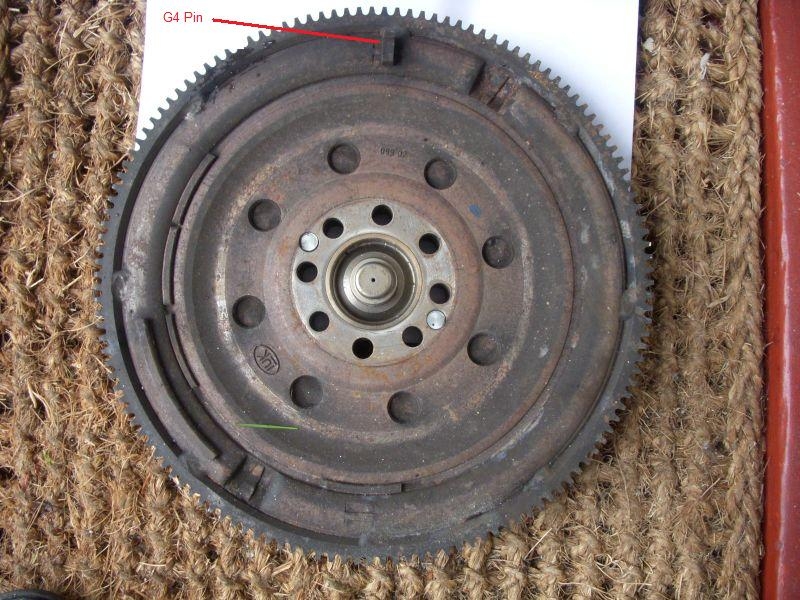 Here is a close-up, note the fact that the pin sits in about the middle of a "grooved" area: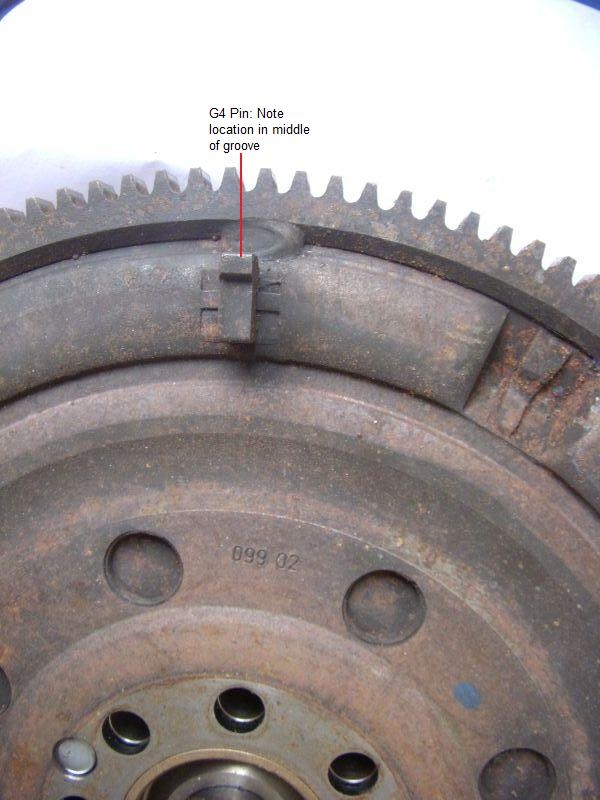 Here is a side view showing how the pin has it's own groove on the bottom that sits over the ridge in the flywheel "groove" shown above: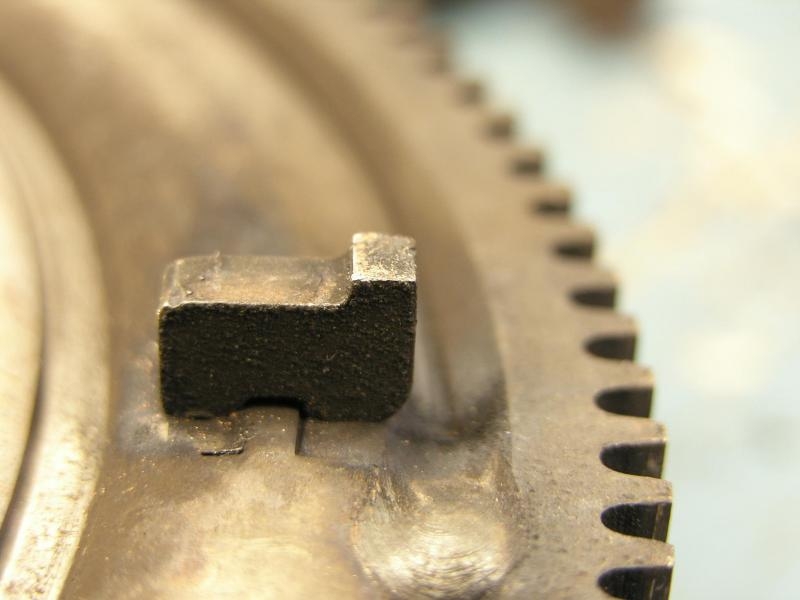 Photo courtesy of V6quattro on the S2 forum
Here are the pin dimensions (1 of 2)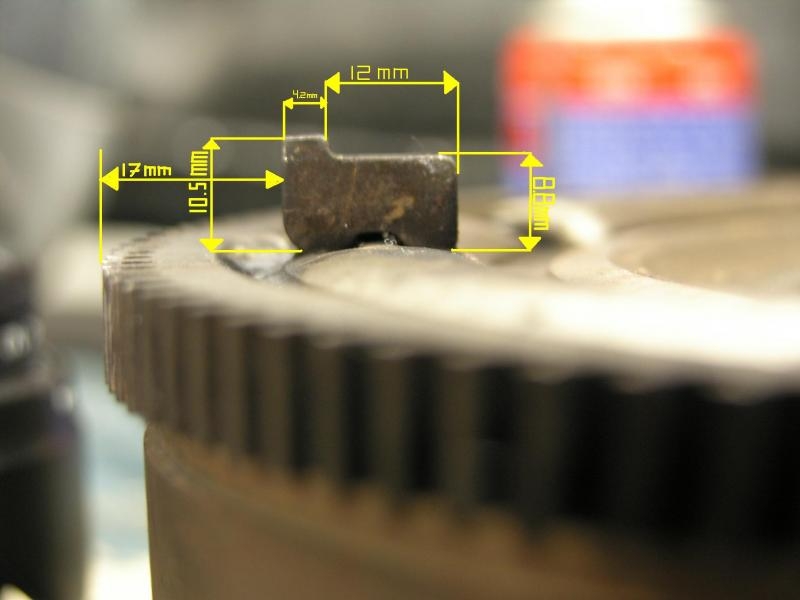 Photo courtesy of V6quattro on the S2 forum
More pin dimensions (2 of 2)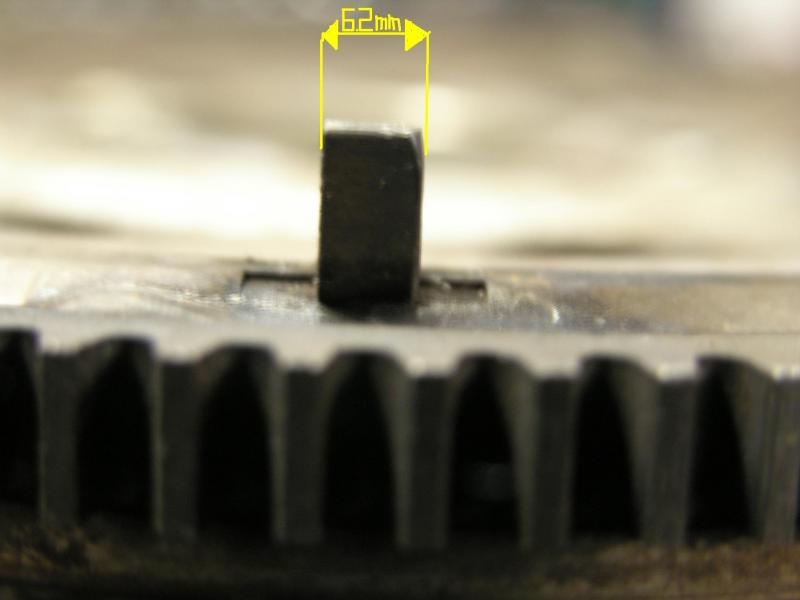 Photo courtesy of V6quattro on the S2 forum
Here is what the
AAN manual
says about the clearance between the pin and the G4 sensor: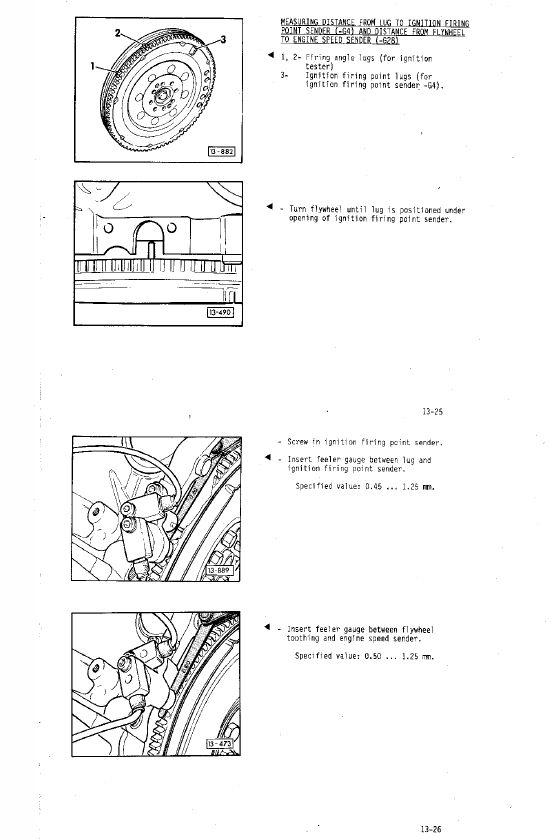 Here is a photo that shows the G4 crank position timing pin after you remove the G4 and G28 sensors.